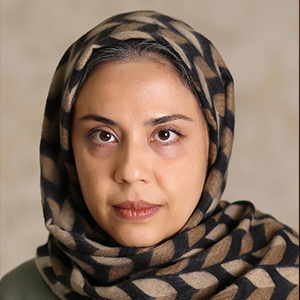 Fatemeh Goudarzi
Born 1974. BA in painting at faculty of art and architecture of Azad Islamic University. She has been involved with dozens of Kanoon (IIDCYA) animation productions as character designer and animator. " the Longest Journey Across the World" and " Rain of Joy" are two of her notable contributions to Kanoon productions. She has also directed the acclaimed " Farmer an Cow"(2001).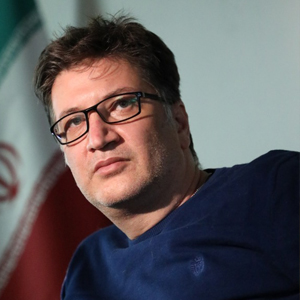 Mohammad Kheirandish
Born 1975. BA in computer engineering at Azad Islamic University. He has been acted in numerous animation projects as scriptwriter, character designer, animator and director. He has been a lecturer for more than ten years teaching character design and 2D animation.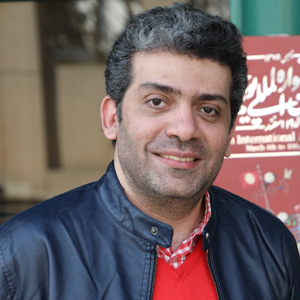 Babak Nekouei
Born 1978. He is an acclaimed animation producer and director and a university lecturer.
Nekouei started her professional career in 1997 with founding the Gonbad-e-Kaboud studio along with Behnoud, his borther. In their studio, He has already produced more than 200 commercials, directed a short animation titled " Stripi" shortlisted for Oscar, awarded at Annecy and particiapated in more than 40 internationall film festivals like Anima Mundi, Expotoons, SFIAF…
He has also produced notable TV shows like "Picture and Motion" and "Zero and One". Nekouei has been a member of scientific committee of animation in University of Applied Science and Technology (UAST) and a lecturer in universities and art unstitutes. He has a long history of contribution to various animation journals, notably as editor of animation section in KhatKhati Cartoon Monthly.
Moein Samadi
Born 1979. BA in graphic design. He started her professional career in 1994. Since 2003, he has been director and scripwriter in numerous animation projects, a jury member, workshop tutor and masterclass speaker in film festivals. He is the founder and acting head of Rai Avin animation studio. He also co-founded Rookmind Studio in Canada. His films have been shown and awarded in tens of national and international film fstivals. Samadi is the vice chairman of Iran Animation Guild. Some of his most-awarded titles are "Jamshid", "Tree", "Night Song", "Evolution","Lost Doll".
Mohammad Amin Hamedani
BA in Culture and Communication at Imam Sadegh University. He is founder and the acting head of Islamic Revolution Animation House. He is has been a university lecturer in Faculty of Fine Arts, Univrsity of Tehran and the founder of Sebyan animation studio. He has produced and directed "Sacred List" won th best feature animation award at 34th Fajr International Film Festival.